---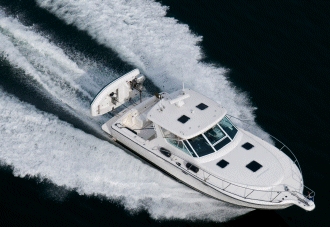 Superyacht Doc
Yachting Supplies
Hampshire
---
Superyacht Doc Yachting Supplies Portsmouth Hampshire
Simpson Swivelling Stainless Steel Davits & Handy Hoist
Simpson Swivel Davits
Lightweight, mirror polished stainless steel, swivelling davit Simpson Davits.

Swivelling davit LSD50, LSD75 and LSD125 have a swl up to 125kgs these davits can be removed and swung inboard when not in use preventing additional marina charges. Or simply completely removed and stowed out of sight keeping the lines of the yacht true to the design.

These stainless steel davits can be deck mounted, flush mounted and also transom mounted with the brackets manufactured to suit the angle of your transom. The 75 and 125 units have the benefit of a sliding arm which when pulled out steadies the tender when held on the davit falls. The larger davit is operated with a self tailing hand operated which as lifting heavier loads.

Supplied complete with rope and blocks.

Download the Cooney Simpson Swivelling Davit brochure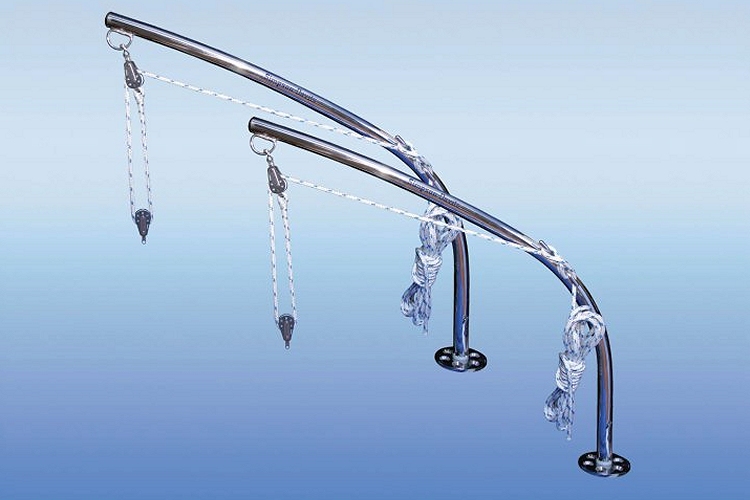 Simpson Stainless Steel Swivelling Davits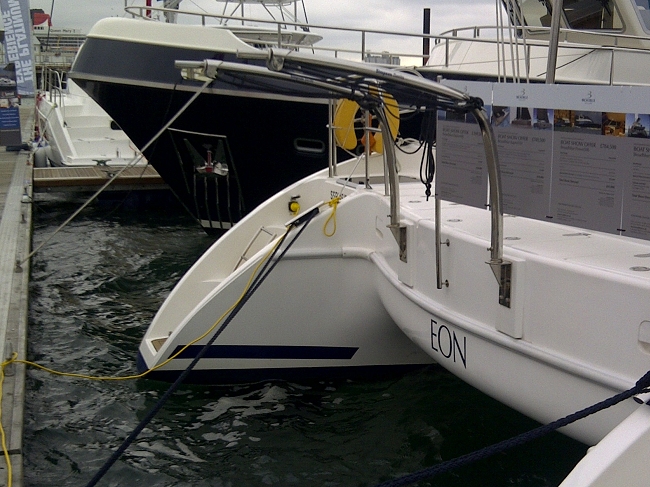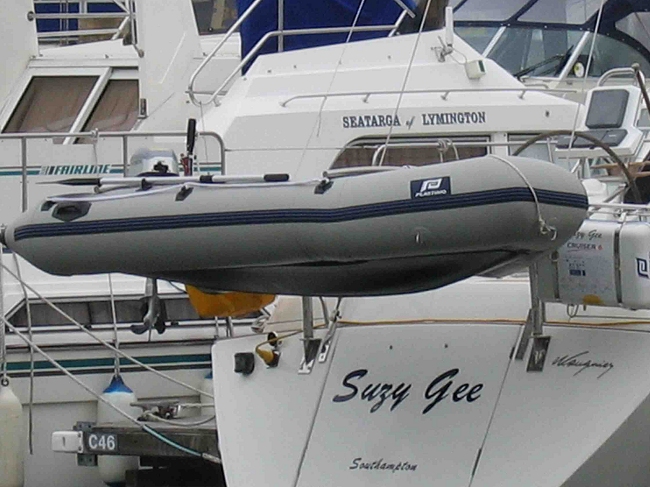 Simpson Handylift Outboard Davit
Cooney Marine manufacture a range of handy hoists. They have a lifting capacity from 35 to 125kg, depending on the model. The Handylift Outboard Davit is a tubular, removable, single davit that is suitable for lifting outboard motors and light loads aboard from tender or pontoon with ease.

There is an optional mid-height swivel joint which allows the davit to be stowed in a small space. A fixing clamp on the 35 and 60 slides on the lower section takes additional purchase from the pushpit railing. Base size is 100 x 100mm with an offset socket for fitting next to the toerail.

All models are constructed with 316 stainless steel and the 125kg model has a self tailing hand winch and is supported from astrengthened single base unit.

Having a Handylift hoist onboard can make life a whole lot easier!

Download the Cooney Simpson Handy Hoist brochure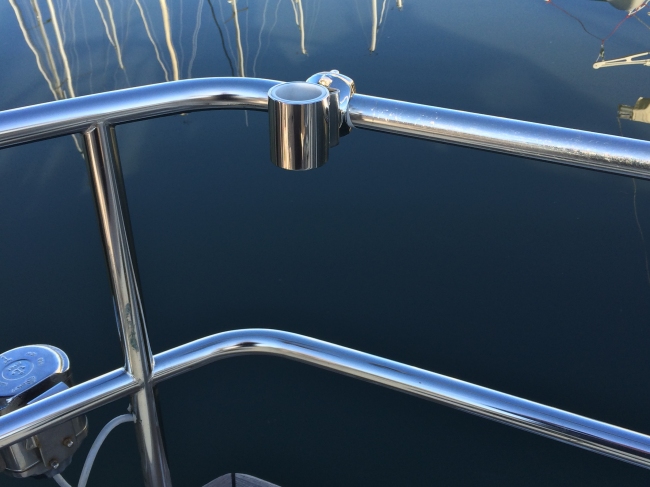 The Handy Hoist Bracket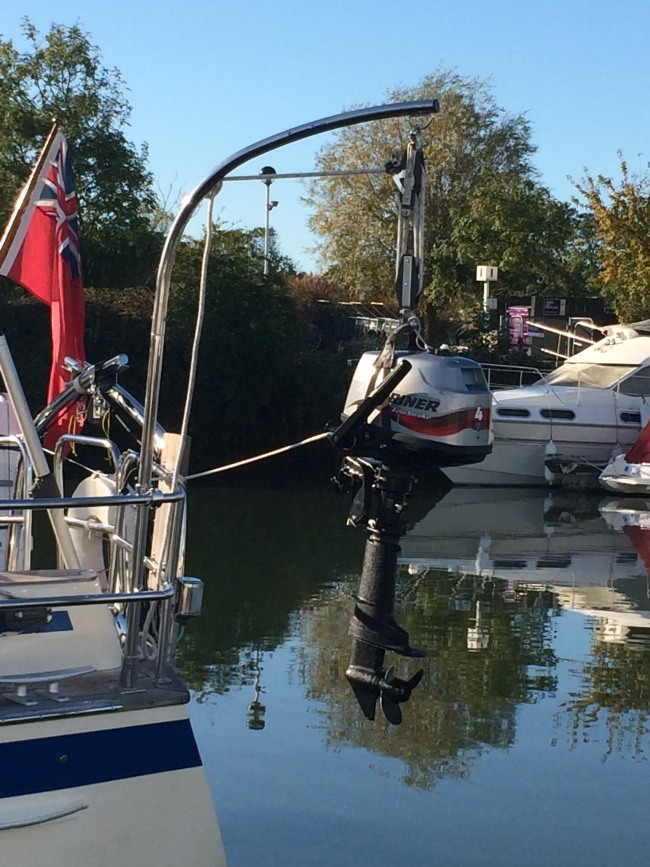 The Simpson Handy Hoist Lifting an Outboard Motor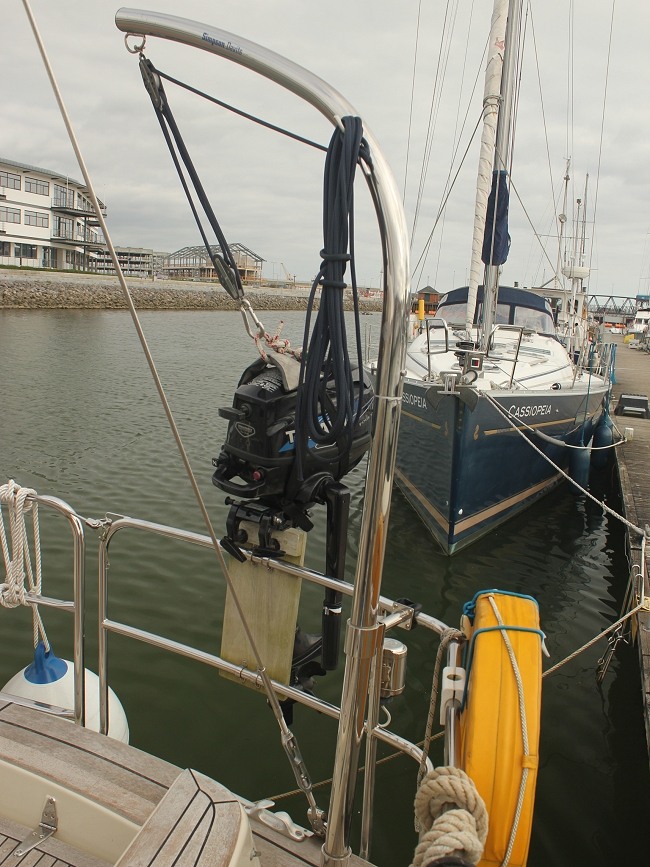 The Handy Hoist Makes it So Much Easier!
With our knowledge & contacts in the world-wide superyacht market your requirements can be met.
Superyacht Doc Yachting Supplies can save you time and worry - contact us today.
Worldwide spares sourcing and supply
Shore base equipment logistics management
Urgent spares dispatch
Custom fittings manufactured to your order
Agents for specialist equipment
Cooney Superyacht stainless steel fittings
Simpson Stainless Steel Davits
Atlas Baby Davit & Swivel Davits
Specialists in Atlas davits and Manson anchors
Come and meet us at the boat shows!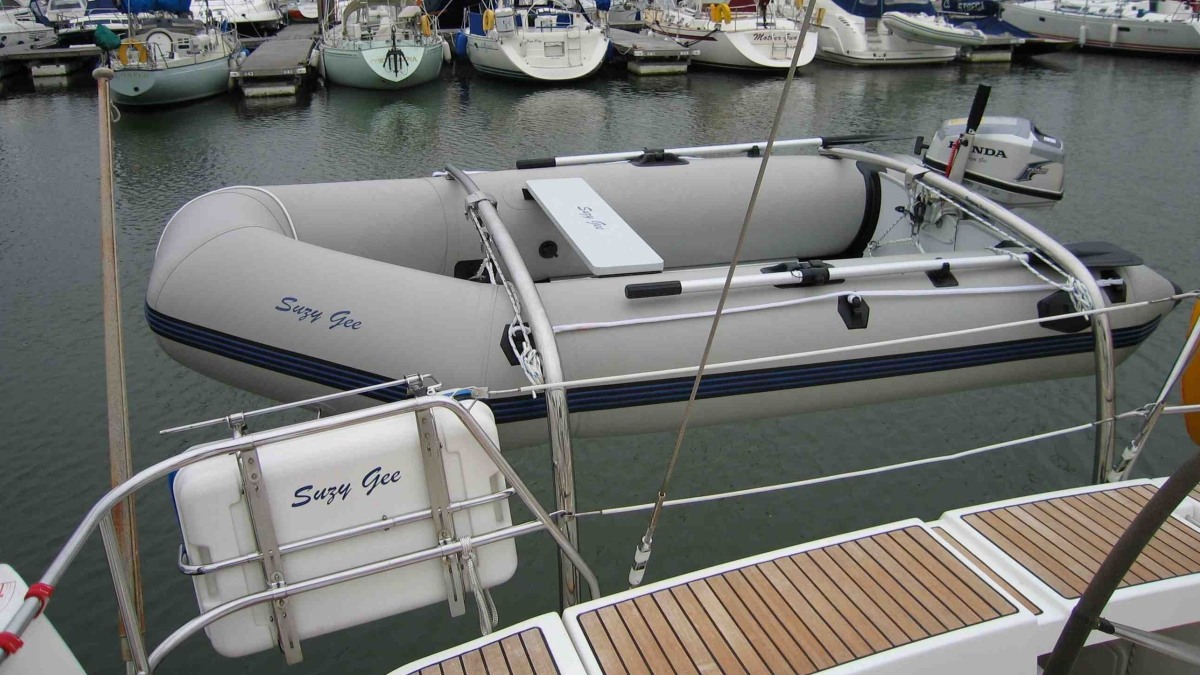 Cooney Simpson Stainless Steel Swivel Davits
Contact Superyacht Doc in Hampshire
Please get in touch - whether you have queries about our yachting supplies, would like us to source specialist yachting equipment for you or you would like to place an order. Visit our contact page for further details.



Credit Cards Accepted
This site uses cookies ONLY for statistical purposes and does not collect any personal information.
You have the ability to turn off cookies by changing the settings in your browser but, if you have not done this, then, by viewing this site you are agreeing to the use of cookies.
Superyacht supplies Hampshire, marine supplies Hampshire yachting supplies Hampshire marine gangways Portsmouth Hampshire, yacht anchors Portsmouth Hampshire, manson anchors Portsmouth Hampshire, atlas davits Portsmouth Hampshire, Cooney Simpson Davits Hampshire, stainless steel swivelling davits Hampshire, removable davits Hampshire, outboard engine hoists Hampshire