---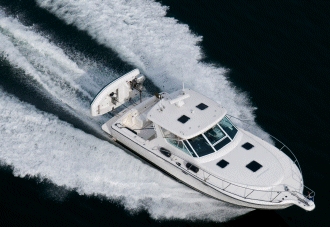 Superyacht Doc
Yachting Supplies
Hampshire
---
Superyacht Doc Yachting Supplies Portsmouth Hampshire
Atlas Baby Davit SWL 125kg
Function of The Atlas Baby Davit
Multifunctional for use on Superyachts, leisure and commercial craft both motor and sail, wherever a load needs lifting, but the davit is totally portable.

With the capability to lift and manoeuvre loads up to 125kg, items such as Superyacht toys, Seabobs, engines, generators, service equipment and life rafts can be picked up with ease.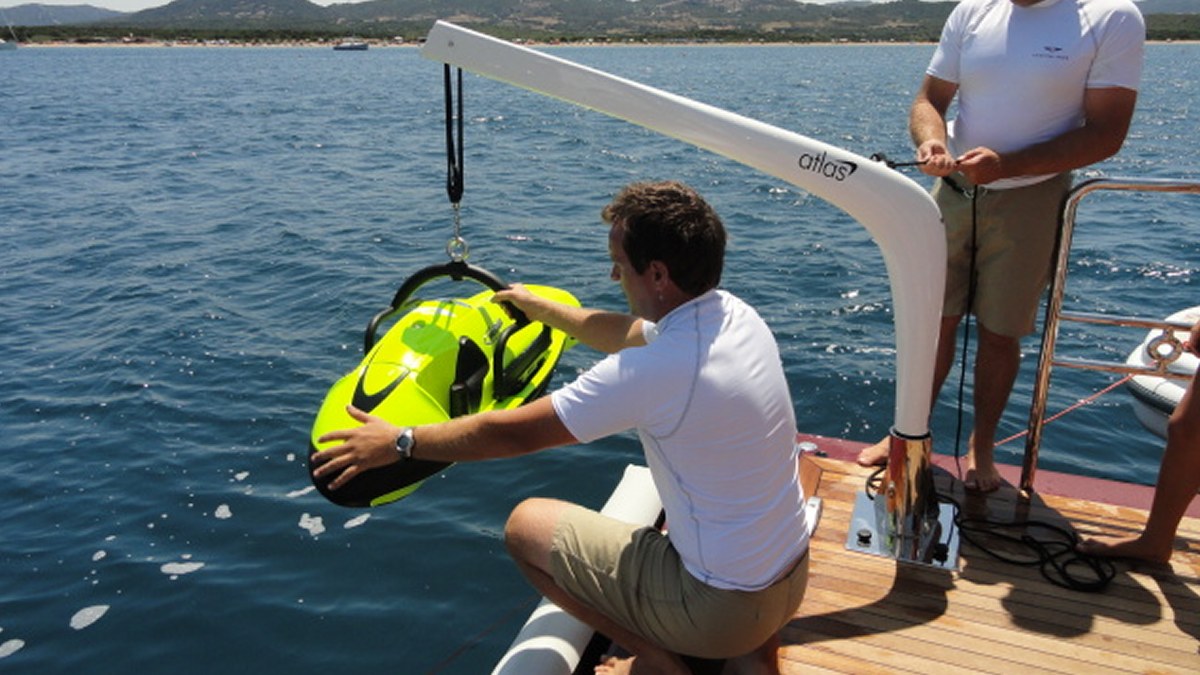 Atlas Baby Davit
Benefits of The Atlas Baby Davit
Capacity to lift weights up to 125kg and remains totally portable because of its light weight – only 9kgs!!

A sheave box with a 3:1 ratio allows easy lifting by hand and even is easier with the optional manual self-tailing winch.

Total portability - when stowed away it leaves a flush deck.

Rotates through 360 degrees.

Multi deck sockets allow a single Atlas Baby Davit to be positioned on the fore deck, aft deck or upper deck, giving it a dual function of lifting any stores, dinghies, man overboard etc.

The unit can be mounted onto a bulwark or through deck, sealed with a watertight cap.

CE Approved.

Simplicity itself!
Download Atlas Full Brochure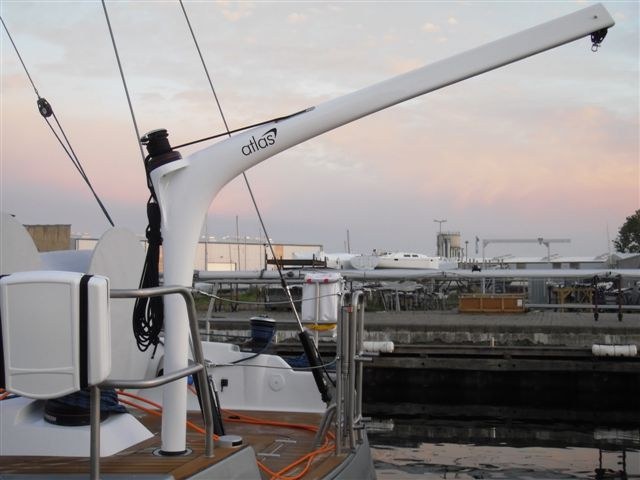 Atlas Baby Davit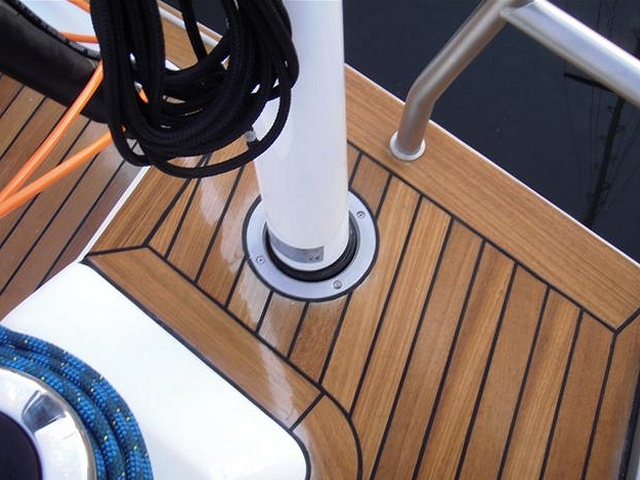 Atlas Baby Davit Socket
With our knowledge & contacts in the world-wide superyacht market your requirements can be met.
Superyacht Doc Yachting Supplies can save you time and worry - contact us today.
Worldwide spares sourcing and supply
Shore base equipment logistics management
Urgent spares dispatch
Custom fittings manufactured to your order
Agents for specialist equipment
Cooney Superyacht stainless steel fittings
Simpson Stainless Steel Davits
Atlas Baby Davit & Swivel Davits
Specialists in Atlas davits and Manson anchors
Come and meet us at the boat shows!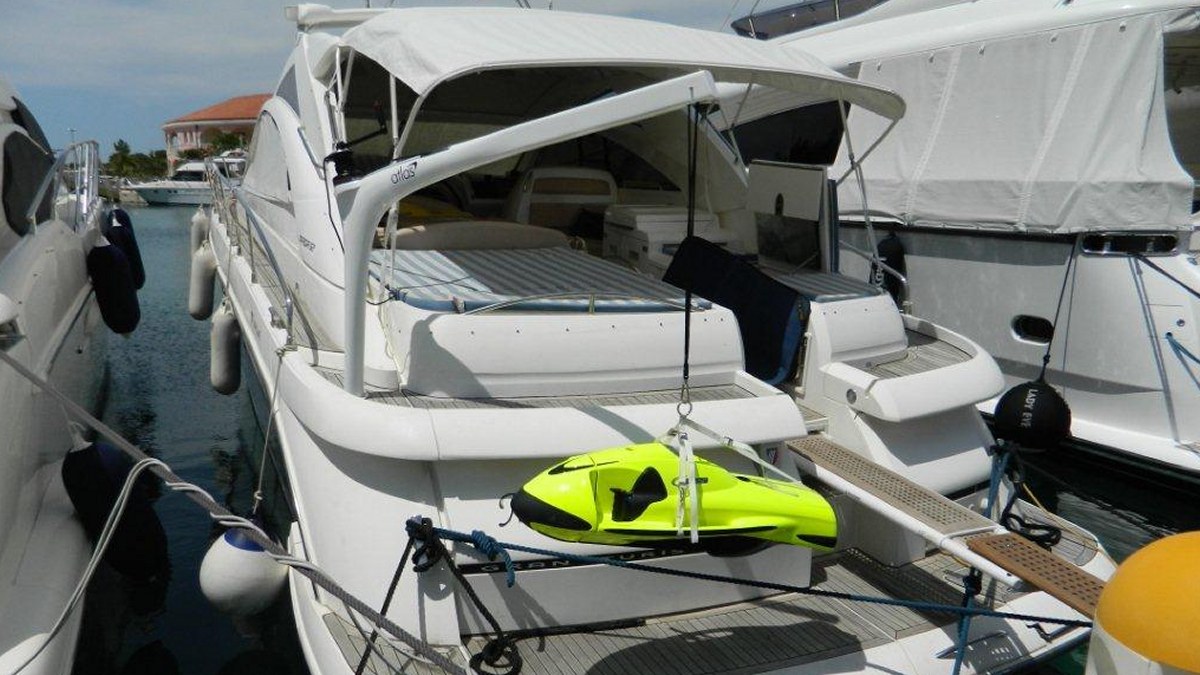 Atlas Baby Davit
Contact Superyacht Doc in Hampshire
Please get in touch - whether you have queries about our yachting supplies, would like us to source specialist yachting equipment for you or you would like to place an order. Visit our contact page for further details.



Credit Cards Accepted
This site uses cookies ONLY for statistical purposes and does not collect any personal information.
You have the ability to turn off cookies by changing the settings in your browser but, if you have not done this, then, by viewing this site you are agreeing to the use of cookies.
Superyacht supplies Hampshire, marine supplies Hampshire yachting supplies Hampshire marine gangways Portsmouth Hampshire, yacht anchors Portsmouth Hampshire, manson anchors Portsmouth Hampshire, atlas davits Portsmouth Hampshire, Cooney Simpson Davits Hampshire, stainless steel swivelling davits Hampshire, removable davits Hampshire, outboard engine hoists Hampshire